READY FOR US TO HELP GET YOUR BUSINESS ON TRACK?
PAYROLL
Our resources have decades of experience with large scale, complex payroll operations and provide expert guidance.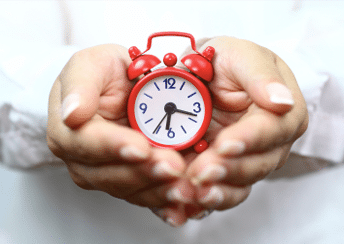 WORKFORCE MANAGEMENT
Delivering Time and Labor Management process review, vendor selection support, reporting and analytics.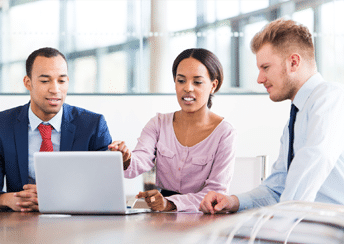 HUMAN RESOURCES
We provide expertise in Human Resource consulting, including project management, implementation, and support.

Operational Assessment
We deliver assessments of specific target areas, such as Payroll, Workforce Management or HR, and full assessments across all HCM functional areas.

Project Management
We break down complex methodologies for managing projects into clear, understandable steps that define and support project success.

Project Support
We provide resources to supplement any part of your team to successfully complete a project on time, on budget, and with high quality.

Process Transformation
We provide in-depth analyses and deliver solutions to resolve redundant or inefficient processes.

Interim Management
We support organizations by filling temporary staffing gaps and stabilizing the Payroll, Workforce Management and Human Resources functions.

Strategic Planning
We define goals, research and present appropriate vendors, strengthen operations and develop methods to reduce cost.
READY FOR US TO HELP GET YOUR BUSINESS ON TRACK?
I was very impressed with ClearCourse's ability to walk into such a large, complex organization as SUPERVALU, and be able to quickly and effectively organize a plan of action. They delivered for us outstanding leadership and Project Management skills with an effective communication and change management ability, while remaining focused on our objectives and determined to drive results.
During our conversion from Lawson to Workday, we underestimated the need for dedicated analysis, testing, and project management of Absence (time off) and Payroll. ClearCourse was ready and able to augment our internal teams with all three skills and for both workstreams. Their assistance was critical to keeping our go-live timing on track. They were an awesome team to work with!
Our company was implementing a new HR, Payroll, and Time system and the project was struggling. We needed someone to assist with both the current day to day in addition to the new system implementation. The ClearCourse team came in and saved the day! They helped optimize the current processes, while working with key stakeholders to properly plan and execute the implementation.
Keith was the client business sponsor on couple of different projects I worked at C&S. He had excellent people skills and managed his team well which enabled us to meet very tight timelines on the project. Despite playing a leadership role, he worked hands on the project and help resolved issues and kept it moving forward. It was great learning experience working for Keith on the project.
Payroll, Benefits, ACA, system reconciliation, compliance and beyond. ClearCourse is my first stop when walking into a messy situation. Not to mention, their resources are a pleasure to work with. The ClearCourse Team can take the most technical of issues and translate them in a manner that anyone can understand. I can't say enough about working with Stacy, Keith and Stephanie!
Keith was the program manager responsible for managing multiple projects at our company. Under his leadership, projects were completed successfully, on time and on budget. Keith is an HR/Payroll systems expert, a very strong implementation consultant, and a very skilled program manager. He communicates well with people across the organization and interacts extremely well with executives.
Keith did an excellent job implementing ADP eTime in Springfield. We were transitioning from a combination paper-based and home grown system where employees were really entrenched and resistant to change. Keith was able to listen and understand employees concerns and demonstrate to them how the new system and processes would improve our timekeeping practices.
I would highly recommend Keith Martin for a system design and implementation project. He is professional, hands on and client focused. Our project was weeks behind with a firm go live deadline. We brought in Keith and he worked non-stop to get our project back on track and make our go live date on time without issues. We would not have had the success we did without him!
Keith performed an ADP implementation under a timeline that might have been impossible without his hard work and dedication to get things done. He also trained members of my staff and I on integrating ADP reports into our Microsoft Great Plains Financial Package. His deep understanding of how Payroll, HR and Finance tie together were critical in making the project successful.
Very highly recommended! ClearCourse leadership has been key in helping us through several large-scale projects and difficult operational situations. The ClearCourse team communicates well with people at all levels of the organization including executive leadership. Their broad business knowledge and deep Payroll, Time & Attendance and Human Resources expertise have been key to our success.
ClearCourse played an integral role in our recent Human Capital Management Assessment, RFP and Implementation. We set the bar very high by establishing a conversion date that many vendors said they could not meet. Not only did we meet our deadline, but our company's transition to a new HCM platform was virtually painless thanks to the leadership, support and assistance provided by the ClearCourse Team. The project management expertise of our consultant was critical in keeping us on task and moving forward to complete our implementation. I highly recommend ClearCourse to any organization needing to optimize HCM people, process and technology.
READY FOR US TO HELP GET YOUR BUSINESS ON TRACK?
Request an Initial Consultation
Would you like to speak to one of our Human Capital Management experts over the phone? Just submit your details and we'll be in touch shortly, or you can call us at (844) 411-4HCM (4426)