OUR LEADERSHIP TEAM
ClearCourse Consulting is an experienced group of HR professionals delivering Payroll, Workforce Management and Human Capital Management consulting services to mid and large sized employers.
View The Full List of Services We Provide
Our team boasts a unique blend of functional, technical and operational experience, with each of our team members having held senior level Payroll and HR positions in large corporations. We understand the day-to-day challenges of your financial and HR teams and recognize the importance of how your people, process, technology and organizational culture work together.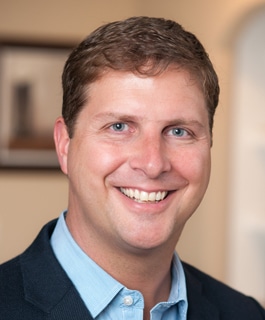 KEITH MARTIN, CPP
PRESIDENT & CEO
Keith has over 20 years of leadership experience in the areas of Payroll, Workforce Management, Human Resources, Finance, and Information Technology. An in-depth knowledge across functional areas, combined with process design, technical, and project management expertise gives Keith a broad blend of skills well suited for running large scale projects with many inter-dependencies.
As a senior level consultant the past decade, Keith has worked with dozens of organizations implementing Human Capital Management systems and transforming processes. His broad client industry experience includes logistics/distribution, higher education, government, non-profit, healthcare, manufacturing, construction management, networking/telecommunications, pharmaceuticals, retail, and technology.
Prior to consulting, Keith was the Senior Director of Finance Technology & Payroll Services with C&S Wholesale Grocers, a $20 Billion NH based company with over 20,000 employees. At C&S, he was responsible for a team of 40 employees across multiple departments responsible for managing a large, complex payroll operation; providing functional support for the organization's ERP system; and cross-functional project resources working in conjunction with the Project Management Office.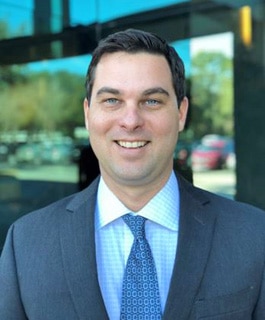 T.J. KENT
VP, BUSINESS DEVELOPMENT
T.J. has over 15 years of sales and marketing experience with several of the top companies in the world, including ADP and Merrill Lynch. He specializes in building relationships with midmarket and enterprise businesses, helping them better understand the benefits of Human Capital Management and Workforce Management solutions.
T.J.'s expertise includes identifying prospects, developing marketing strategies, pricing and profit analysis, negotiating and finalizing contracts, executing and managing the sales process, identifying and communicating with decision makers, establishing performance goals, and developing profitable relationships with both internal and external partners.
T.J. graduated from University of South Florida, College of Business Administration with Bachelor of Science degree in Finance.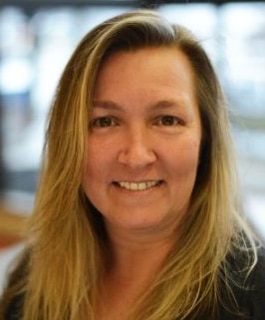 STEPHANIE ARNOLD, CPP
SENIOR HCM CONSULTANT
Stephanie has been an active Payroll practitioner for over 25 years, with broad-based knowledge in Payroll, Finance and Human Resources. She has expertise in end to end Payroll processing, system strategy, vendor selection, implementation, testing, training, report writing and process design.
Stephanie is fluent in several of the leading Payroll software applications. She is a Payroll business process expert, helping organizations improve efficiency, compliance and internal controls by redesigning their processes, and can diagnose payroll problems before they have surfaced.
Stephanie has extensive experience with hands on Payroll processing and taxes. In addition to leading project work, Stephanie manages Payroll operations on an interim basis for organizations in crisis. Stephanie is very skilled at bringing order and stability to volatile situations.  She has worked with companies of all sizes in both the public and private sectors.
Stephanie attended Northeastern University in Boston and is a member of the American Payroll Association, where she has participated in the payroll best practices subcommittee.  She has earned The American Payroll Association's Certified Payroll Professional (CPP) designation.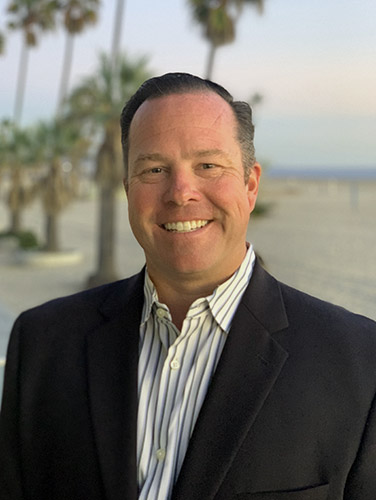 GREG MORRIS
SENIOR HCM CONSULTANT
Greg has over 20 years of broad-based Human Capital Management experience as both a practitioner and consultant. He has successfully managed all facets of Payroll processing in both public and private sector organizations, having expertise with a wide variety of software systems. Greg has experience with organizations ranging in size from small start-ups to global corporations with 30,000+ employees, crossing multiple industries including healthcare, government, bio technology, dot commerce, food service and real estate investment trusts.
In addition to consulting, Greg has held a variety of corporate management positions. At MilliporeSigma, the North American life science brand of Merck KGaA, he progressed through several positions including Global Payroll & Time and Attendance Governance Manager and Head of Payroll, North America. Greg also served as Payroll Manager for a publicly traded global software provider earlier in his career.
Greg graduated from Indiana University with a Bachelor's degree in Biology. He also successfully completed the Northeastern University Payroll certification class and is an active member of the American Payroll Association.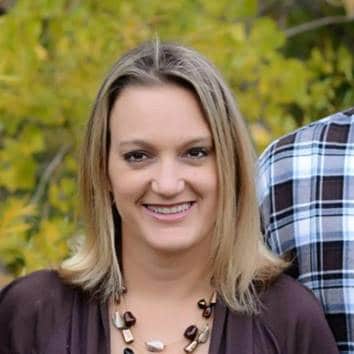 STEPHANIE BEIERMANN, CPP
SENIOR HCM CONSULTANT
Stephanie is a strategic leader with over 20 years of experience in the areas of Payroll, Time and Labor, Payroll Taxes, Human Resources, Accounting, Operations and business process. She has extensive technical knowledge across multiple HR/Payroll/HCM software platforms. She brings experience from multiple industries including retail, food and beverage, education, consulting and manufacturing.
Prior to consulting, Stephanie was the Senior Director of Implementation for a Human Capital Management service and technology firm. She led a team of Project Managers and assisted clients by recommending best practices throughout the client project. She worked with executive level stakeholders to create new and improved processes and to eliminate any unnecessary duplication of effort across departments. This resulted in cost savings for the client and a more productive team environment.
Stephanie is a proven manager with a deep interest in helping others succeed. She has mentored and developed many of her employees over the last 20 years and enjoys helping them become the best that they can be. She understands what it means to attract, develop and manage a global workforce. Stephanie also has an extensive background in Performance Management, Hiring, Terminations, New Employee Onboarding, Benefits Open Enrollment, Online Enrollment, Applicant Tracking, EDI and many other day to day HCM functions.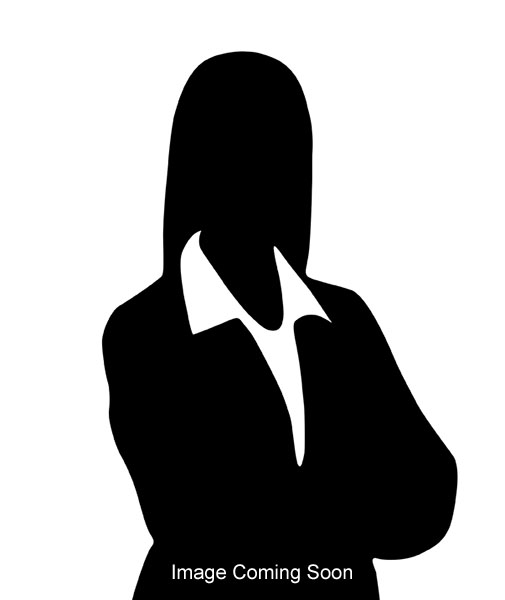 CHRISTY SMITH
SENIOR HCM CONSULTANT
Christy has over 20+ years of experience managing WFM, Benefits, and Payroll people-process-technology initiatives. She has extensive experience with many of the leading Human Capital Management software platforms, and has managed multiple clients through full cycle implementations including Discovery, Configuration, Testing, Go-Live and Post Support.
Christy has worked in a variety of industries including retail, education, hospitality, manufacturing, healthcare, technology and many more. With her extensive HCM knowledge and deep technical expertise, Christy is able to troubleshoot and resolve complex HRIS, Payroll and WFM system issues.
In addition to HCM, Christy has extensive accounting and general ledger experience. She also has experience in Open Enrollment, Document Management, Performance Management, Third Party Interfaces, Recruiting and other HCM functions. Christy is also able to create and execute complex queries using SQL and other database programs.
Christy graduated from Strayer University with a degree in Accounting, and is working toward obtaining the American Payroll Association's Certified Payroll Professional (CPP) and Society for Human Resources Management's Professional in Human Resources (PHR) certifications.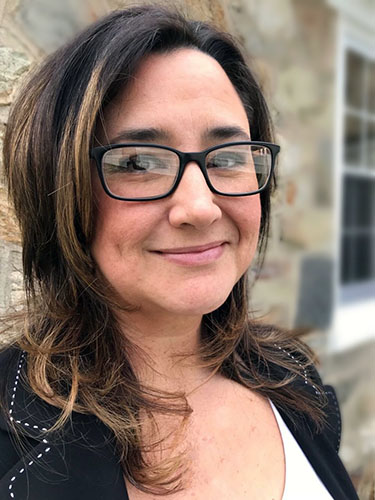 KATHRYN LOPEZ
SENIOR HCM CONSULTANT
Kathryn is a seasoned HCM Professional with a proven history of strategic management in the HR field. Her broad experience in payroll, Human Resource Management and Human Resource Information Systems allows her to act as both technical expert and tactical leader. Kathryn has led countless large-scale projects from conception to implementation, involving all aspects of HR and payroll, giving her a powerful background to assist clients in driving company initiatives.
Kathryn's Payroll skill set includes payroll tax, administration, year-end processing and auditing. She is well-versed in HR policy and practice within Recruiting, Total Rewards, Benefits, Employee Relations, Compliance and Team Training. Her HRIS expertise encompasses all aspects of automation, such as Applicant Tracking Systems, Payroll, Time and Attendance, Benefit Management, Onboarding, Compensation, Performance Management and Analytics. Though experienced with multiple HCM platforms, her expertise is in Ceridian Dayforce which she has managed for multiple companies since its release.
Kathryn graduated from East Stroudsburg University with a Bachelor of Science degree in Business Management. She is also a member of SHRM (Society for Human Resource Management).
JENNIFER FITZPATRICK
SENIOR HCM CONSULTANT
Jennifer has over 15 years of experience in the areas of payroll, time & labor, benefits, talent acquisition, new hire onboarding, performance management, ACA, accounting and project management. She has experience in various industries including hospitality, manufacturing, professional services, technology and retail. Jennifer is a dynamic leader who specializes in creative solutions that allow companies to optimize their people, processes and technology. Jennifer partners with companies to find solutions that work best for their specific company size and industry.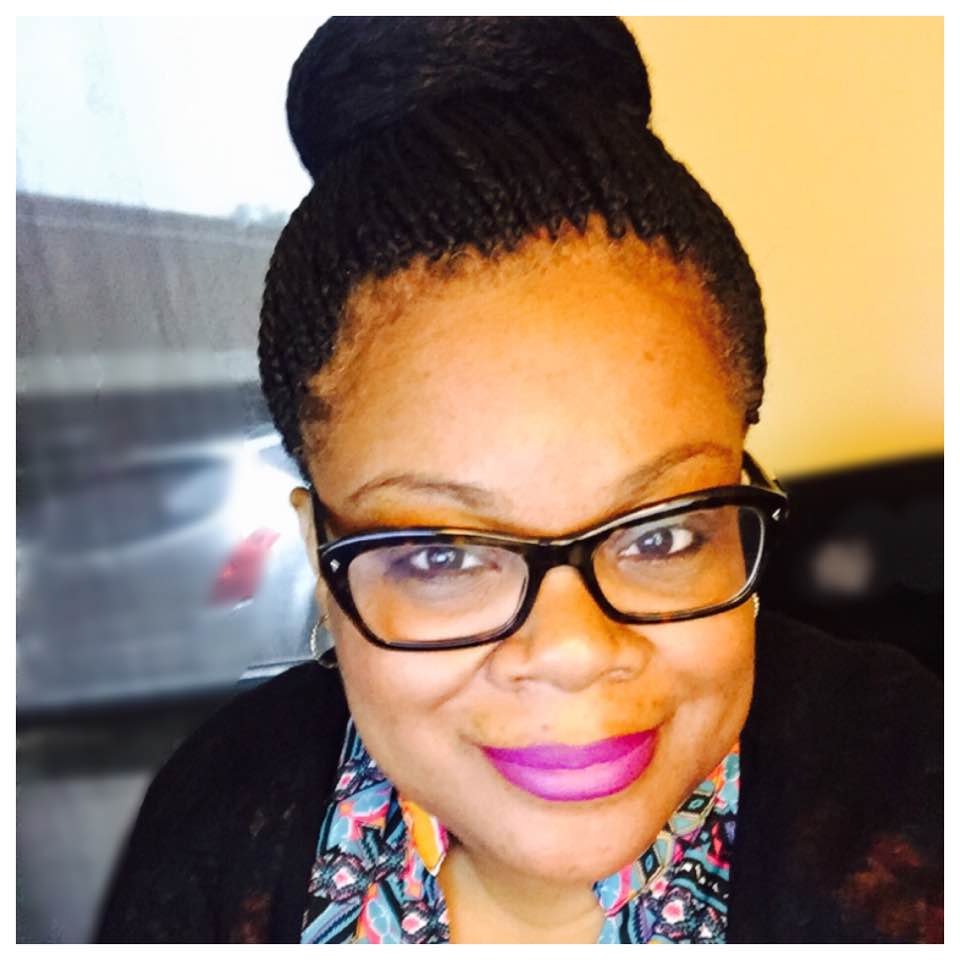 PORTIA MITCHELL, PHR, SHRM-CP
HCM CONSULTANT
Portia is a Human Resources professional with over ten years of corporate and consultative experience, specializing in benefits administration, HCM implementation, compliance, vendor management, and process improvement. 
Her most recent experience has been working with Ceridian Dayforce. Portia's extensive HR and benefits experience allows her to deliver critical solutions and support, needed to expertly assist clients bridge business requirements and strategies with Cerdian's HCM systems.
Portia is skilled at working through complicated issues with clients and create sound solutions that address business needs. She is certified as a Professional in Human Resources (PHR, SHRM-CP). Portia is also an active member of many HR organizations including the Society for Human Resource Management (SHRM) both on the national and local level.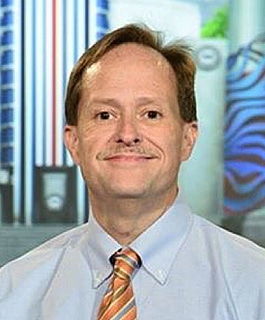 TIM COCHRAN, CPP
HCM CONSULTANT
Tim has 20 years of experience in the areas of Payroll, Workforce Management, Human Resources, and Payroll Tax. He has held a wide range of Human Capital Management positions including HR Generalist, Payroll Administrator, Payroll Tax Accountant, and senior level Payroll, HR and Workforce Management Analyst roles. Tim has extensive hands on experience with the full employee life cycle, from recruitment to retire.
Tim has broad expertise with mergers, divestitures and acquisitions, playing lead roles within Payroll or Human Resources throughout several. During the past 10 years, he has gained in-depth knowledge of Workforce Management and how it interacts with other functional areas.  His combined process design, technical and management expertise have been key during several systems implementations. Tim's broad base of experience gives him a well-rounded understanding of what is required to be successful with cross functional projects.
Tim has been active with the American Payroll Association throughout his payroll career.  He has served as President, Vice President, Secretary and Webmaster of his local chapter in Charlotte, and is the Co-Chairperson of the Carolinas Payroll Conference.  Tim teaches and speaks on various Payroll topics and is a member of the National APA Hotline Committee.  He is a contributing writer to PayTech magazine, 2011 National Meritorious Service Award recipient and winner of the 2015 National Empower Software Education Grant award.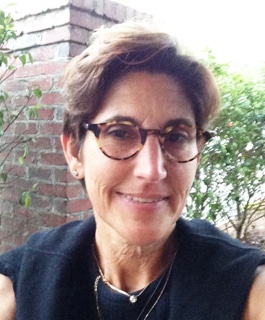 STACY LIBOW
HCM CONSULTANT
Stacy is an accomplished HR professional with over 25 years of experience in small to global Fortune 100 organizations.  Her experience spans several industries: Distribution, Manufacturing, Service, Hospitality, Retail, Automotive, union and non-union environments. She is an excellent training facilitator who is experienced in developing content as well as classroom delivery.  She is a decisive individual who possesses a strategic focus as well as an operational implementation and detail oriented perspective.
Stacy specializes in HR business transformations, Human Capital Management implementations, program management, change management, workforce transition, merger & acquisition, talent management, managing large scale organizational changes, mentoring and coaching teams.  Her most recent experience prior to ClearCourse was with Sysco Corporation, a Fortune 100 company, where she managed a progressive HR Business Process and Technology team and served as the program director of a three-year HR Technology Roadmap initiative.
Stacy holds a BBA in Business Management with a minor in Psychology from University of Miami, Coral Gables, Florida and is certified in Coaching and Maximizing Performance, Targeted Selection from Developmental Dimensions International. She has a true passion for driving HR process improvements and looking for ways to link, People, Process and Technology to achieve stellar business results.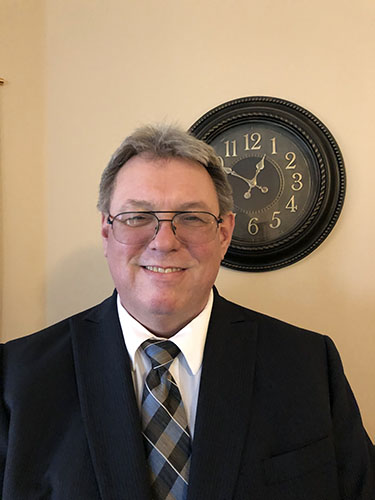 JIMI CHAPPELL
HCM CONSULTANT

Jimi is an experienced HCM Implementation Consultant, with over 17 years in the HCM arena. For the past seven years he has focused on Workforce Management Implementations, implementing clients ranging from 3200 employees to as large as 130,000+. He is a respected subject matter expert on Time and Attendance serving as a Domain Manager for Time with ADP. He provides mentoring and configuration expertise to other implementation consultants and serves as an escalation resource to bring implementation projects in on time and under budget.
To ensure that the HCM solution will resolve process issues for his clients, he conducts a thorough analysis of the clients' business needs. He uses information gained in this analysis to implement the solution in the best way possible so that the client can utilize the features of the solution efficiently and effectively. Throughout his career as an Implementation Consultant and Business Analyst, Jimi has built a solid track record of improving processes and procedures, analyzing risk, and serving as a subject matter expert on ADP Vantage HCM, ADP Enterprise eTIME, and Kronos Workforce Central with focus on Core Time, Accruals, Attendance, Leave, and Attestation. To achieve results, he has leveraged a balanced focus on strategic planning, operational processes, and risk assessment to ensure a successful implementation in a wide variety of environments.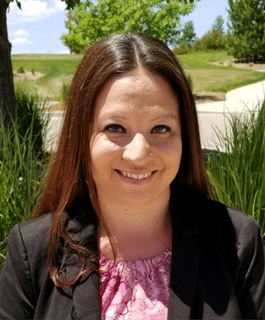 AMY SANFORD
HCM CONSULTANT

Amy has been active in the HCM space for the last 12 years. She has extensive technical experience in Payroll, Time and Labor, Benefits, Accruals, ACA, EDI, 401k, ATS, Onboarding, Performance Management, Compensation, Scheduling, and all other aspects of HCM. Amy has experience with multiple HCM platforms. Her most recent experience has been working with Kronos Workforce Ready. In the last 3 years Amy has implemented over 50 new clients onto Workforce Ready from other HCM products.
Amy's well rounded technical background allows her to communicate effectively with clients and third-party administrators to effectively troubleshoot and quickly resolve technical issues. Amy has a deep understanding of Benefits and HR and extensive experience working with client benefits administrators, third party administrators and carriers. Amy also has in depth knowledge of ACA and the requirements set forth for 2018.
READY FOR US TO HELP GET YOUR BUSINESS ON TRACK?
Request an Initial Consultation
Would you like to speak to one of our Human Capital Management experts over the phone? Just submit your details and we'll be in touch shortly, or you can call us at 844-411-4HCM (4426)