Human Resources Management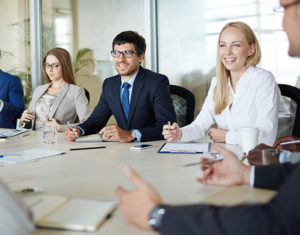 Human Resources management is typically not a business' core competency and therefore can take time and focus away from achieving your objectives. With an experienced human resources partner by your side, your company can spend time on the business, while ClearCourse delivers HR management solutions. Our team provides a wide variety of HR services, including: new employee on boarding, off boarding, workforce transition, training, system evaluation, selection/evaluation and administration of benefits and more.
Examples of challenges human resource departments face which we can support:
Retaining and attracting a talented workforce.
Building trust throughout the organization.
Increased demands on accountability and quantitative reporting.
Increased system administration time and work.
Upgrades, migrations and optimizations of HR technology systems.
Attracting, developing and retaining HR professionals.
Our experienced team engages in a multi-faceted assessment of your current processes, systems, culture, and work environment in order to tailor a plan suitable for your specific needs. We have deep experience across a variety of industries and technology platforms that benefit you during process improvement, system updates and culture transformations. Contact us today to get started.