Depending on the size and structure of your organization, payroll can be complex and require considerable time and effort. Without effective payroll management, processes and systems, companies can be at risk for a variety of challenges, including:
Employee frustration and/or morale issues due to inaccurate checks.
Overpayments that go unrecognized, affecting an organization's bottom line.
Wasteful manual processes requiring extra resources and cost to process payroll.
Undetected payroll fraud.
Compliance issues resulting in legal action.
Tax filing issues resulting in penalties.
Financial audit failures due to gaps in or a lack of controls relating to payroll.
The inability to effectively manage labor costs due to a lack of data and reporting.
A general lack of confidence in the payroll department by employees and management.
ClearCourse payroll experts have a wealth of experience with a variety of payroll systems and can advise and support accurate payroll processing meeting all statutory compliances. In addition to payroll process improvement, we also support systematic payroll operational assessments.
Our Approach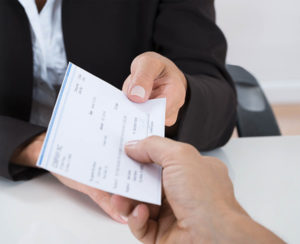 Our team has a unique blend of functional, technical and operational experience in a variety of payroll platforms which allows us to support our clients with recommendations, best practices and real world knowledge to implement and optimize payroll systems. Our collaborative approach identifies opportunities for payroll automation and documentation for your organization and ensures processes are aligned with your business practices.
Our services include:
Implementing new payroll systems quickly.
Preparing a variety of reports.
Supporting your tax obligations while staying abreast of updated tax laws.
Augmenting and/or supporting any staff changes as they happen.
Advising on ways to make your payroll more efficient.
Giving time back to you and your team to focus on your core business.
We have the infrastructure, the experience, and the personnel to provide you with comprehensive payroll interim management, payroll operational assessment, and payroll vendor selection. We provide your organization with certified payroll expertise and improve the overall efficiency of the departmental process.