Workforce Management Services
PROCESS & REQUIREMENTS REVIEW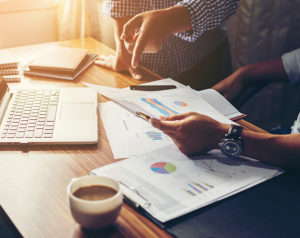 Recording time worked, managing schedules, administering attendance policies, planning work responsibilities, and tracking results of the work efforts all comes down to managing your most valuable assets – your employees. It's important for every business to review, document and analyze current processes and requirements prior to selecting a Workforce Management application. This allows companies to determine what systems best fit your needs and which modules should be implemented. A crucial deep dive into the current state processes is the key to a successful and properly utilized workforce management application design, implementation or upgrade and will result in a more efficient and effective system. This model can also be used to review your current installation and prepare an optimization plan to maximize the return on investment you may be missing out on today.
VENDOR SELECTION
ClearCourse helps businesses deploy, upgrade and optimize new or existing technologies to enhance work productivity using the current state to benchmark their current utilization and processes. Our team provides expertise for numerous workforce management vendors and will guide you through the selection process to ensure you chose the best fit for your organization. We provide workforce management application expertise at all stages of your project, from project management to requirements gathering to issue identification to Go Live.
REPORTING
Businesses should have efficient reporting capabilities to keep all levels of the project team and leadership updated on goals and outcomes. This allows for effective communication opportunities for change management, issue escalation and resolution, and go-live milestones. ClearCourse's team of professional consultants have a proven track record of supporting workforce management solutions and time and labor management operational assessments.
Workforce Management
ADP Vantage HCM Time & Labor Management
ADP Enterprise eTIME
ADP Workforce Now Time & Labor
ADP TimeSaver
Ceridian Dayforce HCM Workforce Management
Darwin
Great Plains
Kronos Workforce Ready
Kronos Workforce Central
NetSuite
UltiPro Time Management
Workday Time Tracking
Workforce Software
Infor HCM Workforce Management
RedPrairie Workforce Management