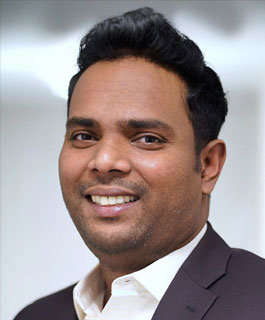 Subin Scaria
Senior HCM Consultant
Subin is an accomplished HCM consultant with over 10 years of domain and functional expertise implementing Ceridian's Dayforce product for multinational organizations with operations in the United States, Canada, and the United Kingdom.  He repeatedly delivers quantifiable results and develops customer-centric solutions that lead to positive and seamless employee experiences.  
Subin is adept at managing multiple projects and competing priorities to help his clients complete their HCM implementations in a timely manner.  He successfully guides the overall design and delivery of the solution to meet customer requirements and provides oversight and direction to team members to execute project activities during all stages of the implementation lifecycle.
He possesses deep knowledge of the Dayforce Payroll, Workforce Management, and Benefit modules and he is experienced with document management, taxes, and custom reporting writing.  He is also skilled in certified payroll reporting, IBM DB2, HTML, and software development. 
Subin holds a Bachelor of Technology Degree in Electronics and Communication Engineering from Cochin University of Science and Technology and earned the Fundamental Payroll Certification (FPC) from the American Payroll Association.